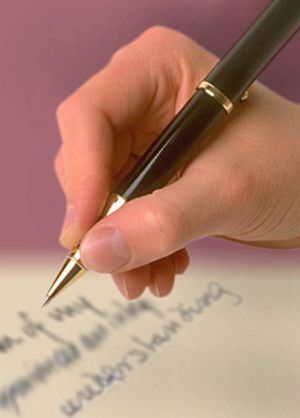 Workshop Short Sharings
● It was a breakthrough course!
● I was surprised by how much I learnt and how much the course freed me.
● It was stupendous…like no other course I have ever taken before.
● Unbelievable how much knowledge and wisdom got packed into two days!
Testimonials from Individual Client Sessions
Dr.Leslie Seiden, M.D, from NYC writes: I am an experienced psychiatrist with 40 years of very full-time practice behind me. During my training we were encouraged to undergo psychoanalysis which I did faithfully for 15 years, four times a week. Over the last 10 years family problems have caused me to seek out supportive psychological help with various therapists with substantial degrees.
Despite all this "treatment," it wasn't until I found Susana Sori that I really began to change. Her insights, knowledge, and warmth have helped me grow. I never even realized before the dimensions in my life that were missing until she began enlightening me. I began to understand that the challenges I was facing were there so that I could change and grow.
Her energy work is astounding. I have never met Susana face to face (we do our work over the telephone), but I feel that she is one of the closest people in my life. She understands me and my issues immediately and always has a new path to help me. As a psychiatrists, I have prescribed medication and traditional psychoanalytic and supportive psychotherapy to thousands of patients. What Susana does is a higher elevation of my traditional work.
I heartily recommend her to all souls in trouble or those who want to enlighten themselves.
More Testimonials from Individual Client Sessions
I have always found your sessions amazing, yet I now am beginning to understand why I have felt the process so much more deeply lately...You get to the root of core problems and your sessions are so powerful but in an almost gentle way...I just want to say thank you. I love Susana style. I think that must be it, you put your whole being into it!

T. O., New England Area
I just want to thank you for your healing work. I made it through my re-training so much easier than in past years! I have noticed such a change in myself since our sessions.

Client from Boston South Shore, MA
I have noticed a steady lightness in my emotional state so I know that changes are happening even though I may not notice them right away!
M. F., Miami, FL
I am awed by the scope of the work you did. I am still assimilating it, contemplating it and definitely feeling as though I have walked through the door on many issues. Thank you!

R.C., California
My session with Susana was an experience with my true self. A lot of emotions that I carried deep inside were released and channeled properly to allow growth and regain confidence. She made me feel at home with myself since the very beginning and helped me see and confront what was stopping me to be in peace and grateful. She gives you a new beginning built upon your own strength.

JMV, Miami FL
Susana, thank you for all the help, guidance, advice and positive healing energy. You have made such a difference in my life. I am very grateful. A., Georgia
Testimonials from Couples and Families
After our couple session, I somehow see my wife more clearly and thus more lovingly. I am looking forward to more experiences of this kind. Thank you!
B.N., Houston, TX
I have been busy this past week and certainly did not have the session on my mind, yet, I found myself feeling grateful on several occasions. And, although I had to do some 'fearful' things, like speak my truth to my partner and express my feelings more, I felt I was supported and I could do them! The result has been that our love life has expanded and I feel much closer to my wife on many levels. We want to let you know that we appreciate all the wisdom, energy and love you gave us.
R.B., New York City
A huge 'thank you' for providing such a safe, nurturing and supportive environment. It has been an amazing experience!
Couple in Massachusetts
Testimonials from Individual Workshops
The Nature and Influence of the Chakras
My life has transformed so incredibly...as you always focus on my soul's purpose. I now feel so joyful and complete, although I know it is just the beginning of my new journey. . . I am happy to say that you are great, unique and accurate."
S. C., Miami
"Thank you. I'm stunned at the precision in illuminating blockages and remedies"
K., Miami
"Many of my old patterns cleared and I have begun to feel a sense of normality that I have not felt in years. I have chosen to walk the road to financial wealth. The moment I made this choice I was invited and paid to do the work I love. A great blessing!"
H. W., Lexington, MA
Healing Passages
"Thank you for your words, sensitivity and insight– truly appreciate your approach."
M. M., Ontario
Free Your Destiny
"This course is remarkable. I am feeling the effects as we move along. This course taps the root of my core issues."
J. K., Ft. Lauderdale, FL
The Greatest Journey, Dying Consciously Course
● Felt like a great weight got taken off me . . . thank you, thank you.
● This workshop is vitally important to present to all caregivers.
● The workshop was chock-full of information on the dying process.
● I am grateful for the workshop and hope to be able to assist people in a more spiritual way to make their transition.
● I feel more at ease about helping my mother pass over.
Ms. Morrison, a Florida accountant specializing in commercial loan request analysis, shared that her mother recently had a health crisis which prompted her to look for constructive ways to cope with the profound transition death. She shares:
"This course helped to demystify the death process! Becoming aware and familiar with the luminous energy body has changed, substantially changed, my perception of what constitutes my, and every other human, basic make-up. This has given me a whole new mindset, a new paradigm from which to view the world!
"Two things stand out the most from the course: Information about the luminous energy field an how it relates to the chakras and, secondly, the relationship of the four brains and their function."
Dr. T. Termotto, owner of Wholistic Health Solutions in Northern Florida, shared that in his counseling practice he sometimes meets with individuals who are close to death due to illness and disease, and in taking this course he hopes to better facilitate their journeys at the time of physical death. He says:
"An exceedingly transformative course! My understanding shifted in SO many ways. New insights were many, diverse and profound. Truly, I lost much of my fear of dying simply because acquiring right knowledge can do that.
"Every family, community and spiritual group ought to know such a practical sacrament to help the dying pass. All of my peer healing ministers, wellness counselors and health coaches, who work with the dying in any way, would very much appreciate the opportunity of offering deep transformational assistance so as not to feel so helpless.
"Loved Everything! Every segment was invaluable, moving and sacred. This course is in itself a priceless tool for ourselves in dying consciously. Who would want to die in any other way?!"
Ms. Diaz, Adjunct Professor of English, Miami-Dade College, Florida, came to this course afraid of death since being in a serious airplane crash, feeling stuck and unsure of how this course will apply to her and her needs specifically. She writes:
"I am not longer afraid of death. I have a much greater understanding and awareness.
"Excellent!
"Thank you so much for this workshop. It was truly a transformational experience and I feel like I am uncovering a whole new person -- the person I always wanted to be. For the first time in my life I feel at peace and have a strange combination of calm and energy. I cannot begin to thank you enough for the gifts you have given me, gifts I have always yearned for but never thought I would achieve."
Ms. Weis, who is an ordained inter-faith minister practicing in North Florida, wanted to help her 84-year old Mother move beyond her fear of death. She also took the course to help release old beliefs and move forward in her life with more freedom. She wrote:
"Throughout this course, I released doubt and uncertainty. I now feel unafraid! I am now so confident in knowing that when the time comes, I will know what to do, when to do it and, that I will be able to stay in my heart while moving through the process in help of another or even for myself.
"For me, the high points of the course where in actually practicing the energetic techniques on each other during class and, in receiving a deep understanding of the honor, technique and responsibility that is involved in helping someone to let go.
"I left the course with new confidence: I trust in Spirit and in my intuition."
Ms. Worley is the owner of the One Heart Earth Center in Monticello, Florida, where the course was given in October 2009. She says:
"This course was very organized, very well prepared, very comfortable, very informative and experiential. The knowledge given is powerful for every walk of life. The course offers poignant answers and insights on death, as well as, on how to live fully. We will warmly welcome Susana back to teach, time after time."
Dying Consciously: An Alumni Story
Phyllis Weiss writes: "Dear Susana, after taking your Dying Consciously workshop, I left with a binder full of notes and a heart full of gratitude. Then came the time for me to put into practice that which I had learned from you.
"The opportunity came as my friend Aaity fell into a coma, after a fall. She came in and out of consciousness for 10 days and finally her family, exasperated as to what to do, agreed that I should help with any process available and necessary. You happened to be in town and available at this juncture. Upon the family's request, you came over to Hospice."
Susana shares: "I lovingly remember that Tallahassee day. I arrived at the Hospice to find Phyllis, her dying friend Aaity, Aaity's son and also her friend Lois of 25 years. I explained to all of them what I felt was best to do and they agreed. I proceeded into the hospice room to meet Aaity, who was seemingly no longer aware of her surroundings; I introduced myself and began clearing her chakras.
"Afterwards, I asked Phyllis to sit with Aaity to say her goodbye's, let her know that she was loved, would be missed, and remembered. Once Phyllis finished, I cleared Aaity's chakras again, and invited her son Scott to have time with her, give her his blessings, and let her know that he would also be fine after her departure. Again, I cleared Aaity's chakras. Then, it was her very best friend Lois' turn to have private time, and let Aaity know that she is loved and would be terribly missed.
"Once that was complete, I cleared Aaity's chakras once more, while telling her not to be afraid, to relax and trust in this very natural process. A few minutes later, I found out that Aaity was an artist, so I shared with her a little about my life: how art took me to spirituality where I experienced, through meditation, that I was not my body but something much larger and much more permanent than our temporal home. Many profound experiences and joyful moments in my life where flowing spontaneously out of me while Scott, Phyllis and I laughed and 'knew' that Aaity was listening somehow. It felt like a life-review of sorts, since we were both artists, we may have shared similar feelings and joys.
"After a couple of hours of having cleared her chakras, shared in a life-review, and had her loved ones share their love and permission to pass, I knew my part of the support was complete. Now, it was up to Aaity and God to choose staying in the body as long as her karma allowed, or to be complete enough, and cleared enough, to leave her physical body and journey back home to Spirit. I had done all that was necessary to offer Aaity energetic peace, so I left to take the road back home to Miami.
" Phyllis continues: "Within minutes of your (Susana's) departure, this dear soul made her transition with no hesitancy. I was there to do the last rites with your telephone supervision while you drove to Miami.
"The whole process was divine, full of love and healing for us all. We are full of gratitude for your commitment to helping others let go and move on, and helping those left behind to embrace the loving relationship that continues after death.
- In appreciation, Phyllis Weiss"