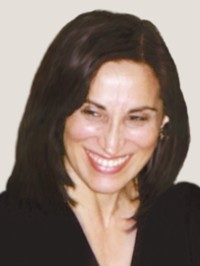 My mission is to motivate, support and assist people to successfully move through personal and work related transitions. I support an international clientele, representing a wide range of social and professional backgrounds. Most of my clients are financial advisors, corporate executives and people in the healing and medical fields such as doctors, psychiatrists, surgeons, psychologists and social workers.
As co-owner and executive manager of SpiritUnleashed™ and HRShaman™, I have been offering new and innovative courses, materials and books for personal growth and transformation. SpiritUnleashed published Being Centered by Roman Oleh Yaworsky, an innovative and practical guide to healing.
In the last few years, I have been offering workshops that support families, and those in the healing professions, involved with end-of-life care. As a certified teacher for the Institute for Energy Medicine, I offer a breakthrough workshop entitled, The Greatest Journey - a profound and experiential two-day training emersion in ancient and native healing techniques and processes that directly help you in assisting a loved one, client or patient, to face their greatest transition with consciousness, grace and dignity. Each participant also gains a greater understanding of who they are at the level of soul and spirit, freeing then to a more conscious and joyful life.
Speaker Summary One Sheet

View and Save pdf
SpiritUnleashed™ is an approved provider of continuing education credits for Florida's Clinical Social Work, Marriage and Family Therapy, Mental Health Counselors, Massage Therapy, Licensed Midwifery, Psychology and Nursing professionals.
Specialties
Keynote and motivational speaker
Keynote addresses, lectures, transformative talks and workshops to large audiences, live radio and television broadcasts.
Healing and Alternative Medicine:
Life coach, Healer and Educator, Healing modalities from yoga and native traditions, including Inca healing of the human energy field, Resonance Repatterning® for individuals and couples, meditation and breath work, spiritual advising and awakening support.
Corporate and Executive Coaching:
Mediation and resolution of individual and group dynamics, Executive, business and life coaching, Leadership training, Conflict Resolution, Employee Relations, Communication, Effective Presentations, Corporate Renewal, Management Consulting for Groups and Corporate Teams, Task Resolution, Resonance Repatterning® for Groups and Teams, Shifting the Dynamics of Groups.
Life Coaching:
Creativity and Creative Breakthroughs, Coaching for writers, musicians, actors, performers and the media. Effective presentations, releasing creative blocks, Life Direction, Goal setting, Individual Processes for Change, Mediation and resolution of individual and family dynamics.
Assistance for Health Care Workers:
Partnership and support of hospice nurses, social workers, clergy, health care workers and immediate family with end of life care. Assistance in bringing ease of being and peace at the emotional, mental and with spirit levels under distressing or crisis situations. Certified by the Institute for Energy Medicine to teach 'The Greatest Journey' - Living and Dying Consciously.
Memberships
International Association of Counselors and Therapists, since 2009
The Society for Shamanic Practitioners, since 2005
The Resonance Repatterning® Association, since
1998 Oscar B. Cintas Fellows, since 1981
Healing Staff, The Yellow Courtyard, Inclusionary Health Practitioner and Speaker, 2006-08
Contributing Editor, HR Journal, Holographic Repatterning® Assoc., Trade Publication, 2005-07
Former Facilitator, World Peace Project, Resonance Repatterning® Association, 2001-07
Certifications
Certified Teacher, Dying Consciously, Institute for Energy Medicine, The Four Winds Society, UT, 2009.
Certified Master's Program, The Four Winds Society, UT, 2006.
Certified Luminous Healing & Energy Medicine, Healing the Light Body School, The Four Winds Society, 2006
Certified Resonance Repatterning® Practitioner, Holographic Repatterning® Association, AZ, 1999
Instructor in Yoga, Pranayama and Meditation, SYDA Foundation, NY, 1986
Publications
2006 - 2007, Managing Editor, Being Centered. Author: Roman O. Yaworsky, a heart focused manual for healing and inner work, 273 pages, Published 2007: SpiritUnleashed™, Miami FL 2005-2007,
Contributing Editor, HR Journal, Holographic Repatterning® Assoc., Trade Publication
2006, Published article: Changes & Shifts, HR Journal, Vol.12 Issue 1,
2006, Published article: The Power of Action, HR Journal, Vol.12 Issue 3
2006, Published article: Resignation: Accepting Less Than We Truly Are, HR Journal, Vol.12 Issue 4


More about Susana Sori at Linkedin.com